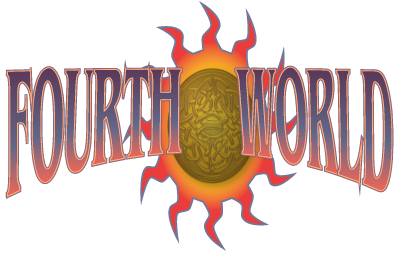 Since its creation in 1993, the fantasy world of Earthdawn pushed my buttons. Now, the recent kickstarter to fund the game's fourth edition has rekindled my enthusiasm for the game. Yet, as eagerly as I backed the kickstarter and long to play in that world again, my interest in going back to those mechanics, even in updated form, approaches zero.
Therefore, this seed, suggesting ways to alter Dungeon World to fit into this rich high-fantasy setting. Like all DivNull Seeds, this one isn't fully grown. If it plants a fire in your belly to do something with the idea, go for it. But, please, share what you make of it with the rest of us.
This hack sticks to the standard Dungeon World rules as much as it can, but all of the standard playbooks (Fighter, Thief, etc.) have been cut up and reassembled into the fifteen Earthdawn disciplines, adding custom bits to fill in the gaps. Had this work not largely been completed before the release of Class Warfare, the disciplines would probably have been built using those more modular rules instead. I contemplated going back and redoing them all, but by then the disciplines had sort of mutated into their own thing and it didn't seem worth changing.
If you want to have a go at this hack, here are some possibilities you might try:
Actually do use Class Warfare to make the disciplines.
Instead of shuffling around existing moves, rebuild each discipline from he ground up, based more strongly on the Earthdawn originals.
Expand the hack with conversions of Earthdawn monsters, mounts, ships, relics, etc.
Convert more existing Earthdawn adventures to fronts.
Expand areas that I glossed over a bit, like horrors, blood magic or astral space.
Build obsessions (compendium classes) based around species or nationality or whatever else.
Anything else.
As I do not plan to do any of the above myself, I'm making the source files (except the fonts, which I lack the rights to distribute) available as well. Post a comment here if you turn them into anything You can download the lot here:
Update: A more recent version of this document exists here.