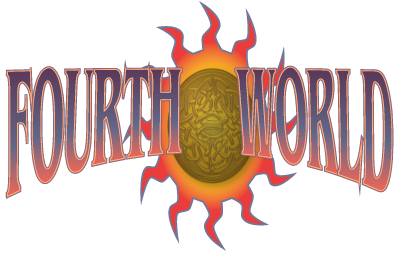 Almost exactly a year ago, when I published "probably the last revision I'll do" of this hack of Dungeon World to the Earthdawn setting, I really thought I was done. What changed since was some dissatisfaction with parts of the work and with some of Dungeon World basic moves.
The version presented here (1.4) retains the basic approach to the previous versions, an small evolution rather than a revolution. In building it, though, its becoming more clear than one of the main design goals — to change as little as possible in the Dungeon World rule set to retain compatibility with all of its material — is becoming a hindrance. This is not so much that the tonal changes needed for Earthdawn would benefit from a different type of powered-by-the-apocalypse hack, though there is some of that. Rather, some of the warts in Dungeon World itself are becoming more noticeable, both to me and in the community at large.
As one example, version 1.4 already tinkers with some of the basic moves. As another, when running Fourth World, I would almost certainly use nearly every rule in Lampblack & Brimstone's Perilous Wilds, particularly its replacement rules for hirelings and undertaking a perilous journey. If a future version of this hack is ever done, it will almost certainly alter the playbooks to assume those rules as a baseline; however, once going down that path, the whole thing might just be better served by a PbtA hack more customized to Earthdawn, so that may never happen.
The significant changes in this version include:
You occasionally see Dungeon World moves that improve a 7-9 result to a 10+ result, or vice-versa. I found the phrasing of the Fourth World moves that do this awkward enough that I created a nomenclature for it, called "steps" to make this smoother (see the "On Steps" section).
The Aid or Interfere move has been tinkered with again. In the prior version, it had already been altered to use stats instead of bonds. This version makes the 10+ result a bit more interesting.
The Hack and Slash move has been rephrased. This looks jarring, but the actual result of the move is the same. The reason for the change is that some of the moves in the playbooks seek to give you additional choices if you elect to take damage on a 10+ (rather than the standard "do extra damage"). The wording of the official Hack and Slash made the phrasing on this type of playbook move clunky. It becomes much easier to build playbook moves like this with the different phrasing of the basic move (plus, I think the phrasing for it matches the phrasing of other Dungeon World moves much better in general).
The Relics chapter now has a whole section about how the Spout Lore move can/should be used to interact with the concept of item ranks and discovering information about relics to unlock their power. Moves that reveal information about relics were tweaked to match the information in this section. (Those moves are also much faster in game world time now.)
Added some clarification about what casters can do while weaving, and what sort of things can interrupt them.
Earlier nitpicking about how many spell matrices you can use at each circle have been eliminated as an unnecessary holdover of pointless Earthdawn crunch. The "total sum of spell circles within matrices" limit remains, and takes care of this well enough organically to the point that other limits won't be missed.
Prior versions sort of ignored the existence of thrown weapons. The main ranged-fighter discipline didn't have choices for them, for example. This has been addressed. Also, the single "throwing dagger" has been replaced with "throwing knives", representing an abstract "bundle" of knives with an ammo stat.
A lot of the species moves got tweaked to be slightly more interesting (previously a lot of +1 to things).
A number of playbook moves called for rolls to gauge the degree of success in situations where failure wasn't actually interesting or it was not obvious how to handle a miss. Many of these got changed to avoid the roll entirely. There are probably some I missed.
General move streamlining in all playbooks, including some additions, removals. Added moves were often adding social moves to playbooks that lacked them. All playbooks also get tools for creating art as standard gear.
The Swordmaster got a major overhaul. All the fixation stuff (which came from the DW paladin) has been moved to an Obsession (a "compendium class"). In its place is a move that really takes advantage of the rephrasing of Hack and Slash to give the Swordmaster control of positioning and showmanship.
The Thief playbook contained redundant moves. So did the Troubadour playbook, with the bonus that one of them didn't really work. These moves got sorted out, usually by consolidating then adding some additional stuff.
Additional magic items and relics.
Additional monsters.
Several new obsessions. Tweaks to the Obsession rules.
You can download the lot, including InDesign sources, here: